LIVE FROM THE CONSTRUCTION SITE
In April 2022, the highest residential suspended skybridge was installed on the 26th floor of the project. This masterpiece generated a great deal of interest from the media and everyone in the industry.
Since then, our team has been working hard to ensure that the impressive height of this flagship project towers over the Montreal landscape.
Maestria Condominiums, the most iconic project in our beautiful city.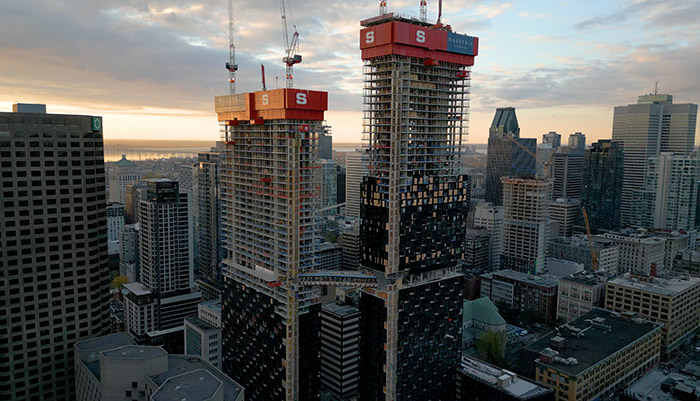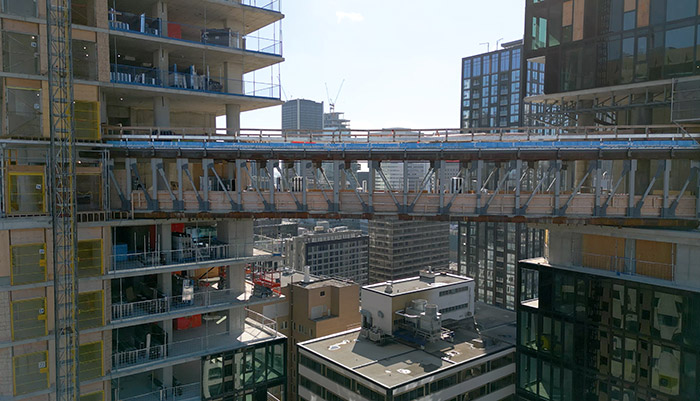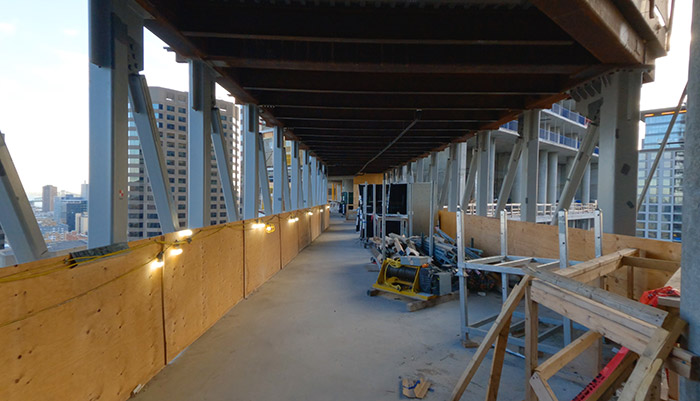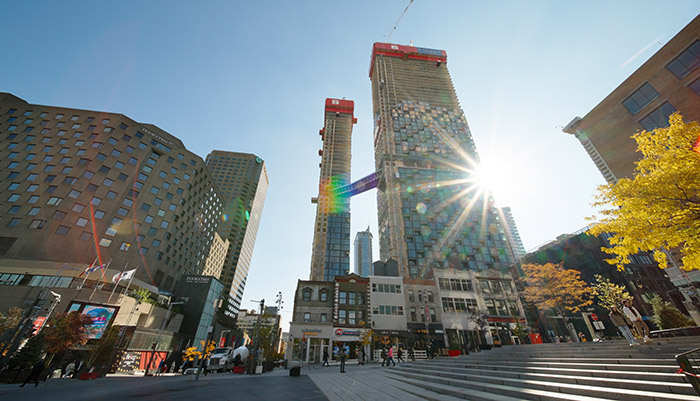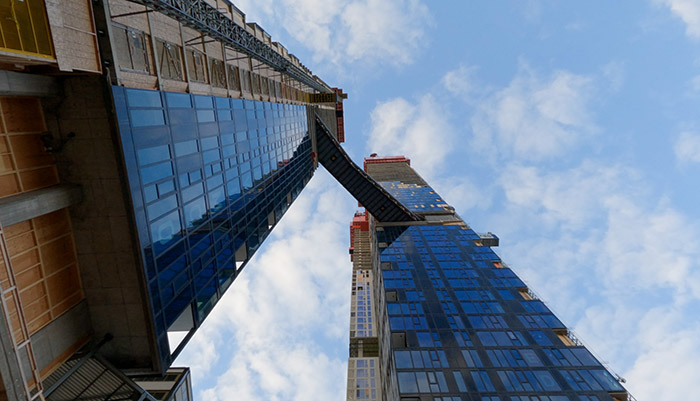 • Phase 1 on sale. Occupancy 2023.
• Phase 2 on sale. Occupancy 2024.