LIVE FROM THE CONSTRUCTION SITE
The project has now reached its full height and our teams are currently closing up the exterior of both towers, including the skybridge on the 26th floor and the suspension bridge with cables.
The common areas on the ground floor and 4th floor are also quickly taking shape—the finishes are almost completed.
Maestria Condominiums, the most iconic project in our beautiful city.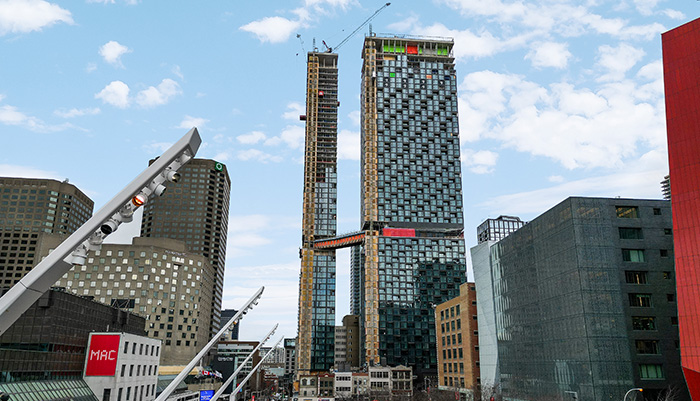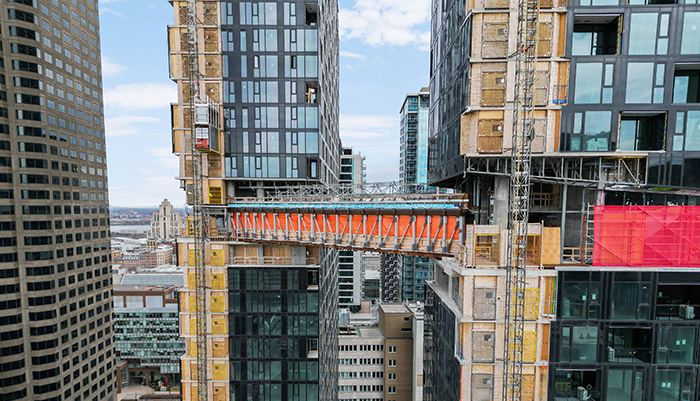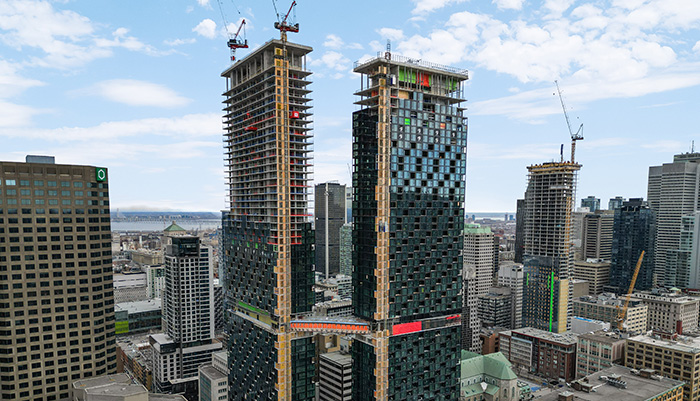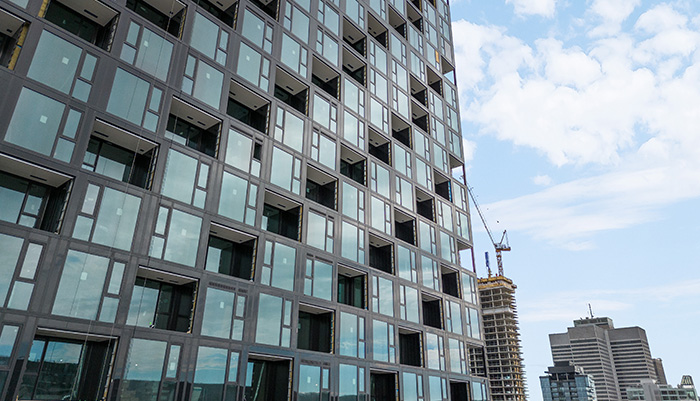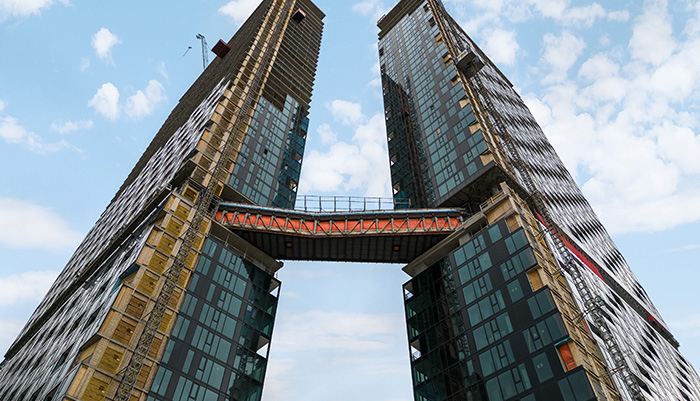 • Phase 1 on sale. Occupancy 2023.
• Phase 2 on sale. Occupancy 2024.